Search engine optimization (SEO) is a process of improving the quality and quantity of traffic to a website from search engines. It is a long-term investment that can help you gain traffic and improve your business.
SEO offers Philippine startups a way to level the playing field and compete against large businesses. However, it also requires a strong understanding of how search engines work and how consumers use them.
SEO is a Long-Term Investment
Philippine startups may need to invest in SEO for a long time before they see results. This is because SEO works best as a long-term strategy that will complement other digital marketing tactics, such as pay-per-click advertising, email marketing and social media marketing.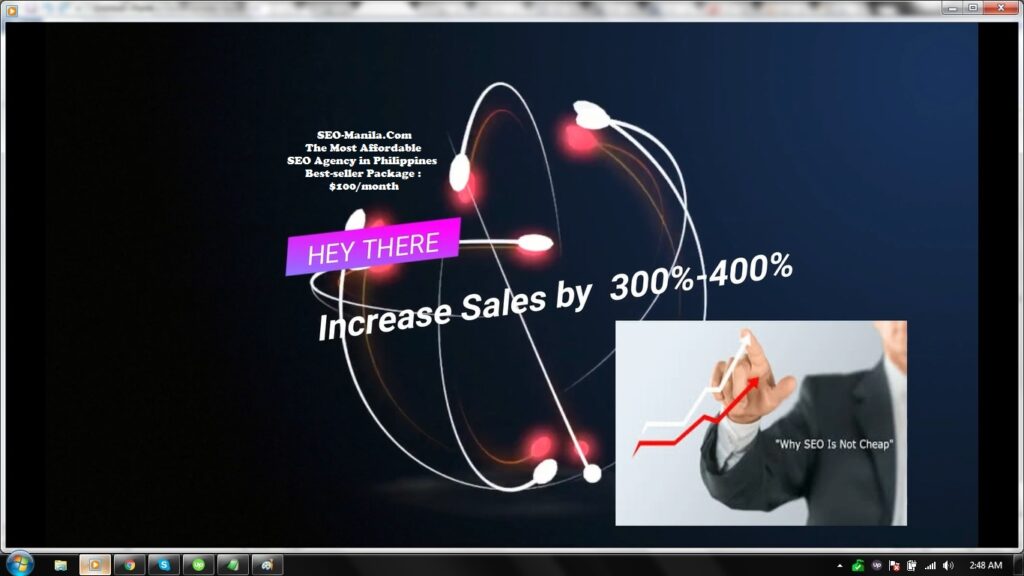 SEO is the process of optimizing your website so that it appears higher on search engine results pages (SERPs) for keywords that are relevant to your target audience. This will help you gain more online traffic, which is the lifeblood of any business that wants to expand its online presence.
Search engines are the primary way that people use the Internet to find information and products. They use algorithms that determine what content is shown to users based on their search queries and other factors.
In addition to generating more traffic, SEO helps a startup generate leads and sales at a one-time or much lower cost than traditional forms of advertising. It also gives a startup a solid foundation for future growth.
Another reason that startups should consider SEO is that it can provide a wide range of valuable data for analysis. This data can help a startup understand its customers' behaviour and preferences, which can then be used to improve different aspects of the company's operations.
Moreover, search engines are constantly updating their algorithms to ensure that they're serving the right content to the right users at the right time. This means that there's never been a better time to invest in SEO for your startup's long-term success.
The Philippines is a great place to outsource digital marketing services because it has a large talent pool of experienced and qualified professionals, including SEO experts. This talent is available at a fraction of the cost that companies would pay in other parts of Asia, Europe or North America.
It Helps You Build Your Reputation
Search engines are a major source of traffic for businesses, and SEO is a great way to increase your visibility online. Millions of people search the internet every day, and having your website in front of them can help you gain a larger customer base and improve sales.
Unlike advertisements, which are limited to a specific region or demographic, SEO can put your business in front of a global audience. The more visible your site is, the more people will recognize it and trust it.
A good Philippine SEO agency will work with you to develop an SEO strategy that fits your company's goals and budget. They'll also take care of the technical aspects of your site, from optimizing content and making your pages mobile-friendly to ensuring that all of your links are strong.
Most companies will offer a monthly contract that allows for a variety of services, rather than one-off service packages. This is an excellent option for startups who are just starting out and need a reliable partner to help them grow their business.
If you're a new business, the first thing you need to do is create a good reputation in your industry. That's why it's important to use a quality SEO service to establish your brand as the best in your field.
A good SEO company will also offer other services to boost your company's reputation. They can help with social media marketing and monitoring, online reputation management, and user reviews. It's also a good idea to choose a company that can handle both local and international markets. This will allow you to have a team that can work with multiple languages and cultures, which will ultimately increase your brand's global presence.
It Helps You Gain Internet Traffic
SEO is a great way for Philippine startups to level the playing field online. It helps increase the amount of internet traffic to a website, which can lead to more sales and greater profits for businesses. It is also a cost-effective marketing strategy that can help you attract more customers and grow your business.
Search engines use algorithms to rank websites in search engine results pages (SERPs). These algorithms look at a variety of factors, such as how relevant a website is to a user's query and whether or not it meets its quality standards.
The SEO industry in the Philippines is booming and growing at a rapid rate. The country is home to many tech-savvy people, and it's one of the most popular countries to hire SEO professionals in the world.
A good SEO strategy will help your company gain internet traffic by targeting keywords that your target audience is likely to use when looking for a service or product like yours. This can be a very effective marketing strategy, especially in the current climate of tight competition.
Another important part of an effective SEO strategy is making your website fast and mobile-friendly. If your page loads a second slower than a potential customer is willing to wait, you'll lose them.
The most efficient way to do this is to outsource your web development to a Filipino SEO company. The costs of web development in the Philippines are much lower than in most other parts of the world, which makes it a great option for startups and small businesses. Moreover, the quality of the work performed by the Philippines SEO industry is superior to what you can find elsewhere, and there are many great options available for outsourcing your web development needs.
It Helps You Optimize Your Web Pages
Search engine optimization (SEO) refers to the processes that you can use to optimize your web pages so that they will appear higher in search engine results. This process is important because a majority of internet actions start with a search query.
SEO is a form of digital marketing that focuses on making sure that your website appears high up in the search engine result pages for keywords relevant to your business. By doing this, you can increase your website's visibility and increase your online sales.
A good SEO company in Manila will provide you with a variety of services that will help your web pages rank well in the search engine results. These include technical and white hat SEO, optimization tasks to make your page load faster, content assistance, and full technical website audits to find areas where you can improve.
The goal of SEO is to satisfy Google's expertise, authority, and trust requirements for each search term, which then determines the order that you appear in search engine results pages. This can be done through the use of relevant and useful content that satisfies the needs of the searcher, as well as other factors such as how people interact with your content or the quality of your backlinks.
For startup companies, having a good website that ranks highly on the search engine results pages will give them an edge over their competitors. They will also have the advantage of being known by potential clients and customers, which could lead to more business in the long run.
However, it is important to note that SEO is a very changing landscape, so it is critical for startup companies to stay abreast of changes in the industry. This way, they can prevent themselves from falling behind their competition and being left behind when the market becomes more competitive.
It Helps You Rank Higher on Search Engines
For Filipino startups, SEO is a key tool for leveling the playing field against competitors. By creating an optimized website, it will be easier for a company to rank higher than thousands of other websites that offer the same products or services.
It is essential for a business to rank high on search engines because consumers use them when searching for products and services they need. For example, if a person keys in the words 'white sneakers', you want to be one of the first results they see on Google.
To achieve this goal, SEO experts analyze keywords and phrases that consumers use when they are looking for businesses like yours. They strategically place these terms throughout your website to make it more visible on search engines.
Using this strategy will help your company attract more customers and increase revenue. It also helps you build your reputation and gain credibility among users.
In addition, it is important to find a reliable partner in Philippines that can offer you quality SEO services at an affordable rate. You can do this by conducting a quick search on the internet and looking for reviews from others who have worked with them in the past.
While there are many good SEO companies in the Philippines, there are also a lot of scams and bad companies that provide low-quality services. They may employ outdated techniques and engage in spamming to boost their rankings.
The best way to avoid these is to do your research and work with a trusted service provider that can provide you with experienced and reputable SEO marketers at an affordable cost. Investing in SEO outsourcing Philippines will help you build your brand and improve your marketing and sales strategies.